Our Business
Exterior walls, roofs and glass
GAINA (for exterior walls and roofs)
Solar Guard (for glass)
Victory V (air campessor)
JET.CAViTY(High-speed waste water)
AAnti-heat Paint GAINA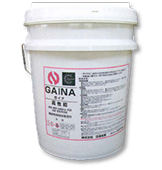 GAINA's ceramic beads reflect the sun's infrared rays, which makes GAINA's surface adapt to surrounding temperature and keeps heat transfer to a minimum.
GAINA's heat prevention mechanism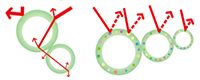 The Sun's infrared rays reflect, bend and move on GAINA's ceramic beads repeatedly, and it reduces the energy entering the house(see the graphic on the left). Also the heat prevention materials in the ceramic beads reflect infrared rays.

Features1: Thermal barrier
Reflects up to 90% of sunlight (white light). Emissivity, low heat capacity and low thermal conductivity combine with eflectivity to prevent heat from penetrating
Features2: Insulator
Insulation effects due to low heat capacity and low thermal conductivity help maintain cool temperatures in air conditioned rooms.
Features3: Sound insulator
Containing hollow balloon-like particles, the coating greatly reduces the sound of rain and other noises.
Features4: Easy to keep clean
Being electrically neutral, dirt particles in the air etc. do not easily stick so the coating cleans with rain or can be easily wiped clean.
Features5: Durable
The high-density ceramic layer protects the base material from UV damage.


The patch without GAINA become 4848℃,
and the patch with GAINA is 35℃.
Solar Gard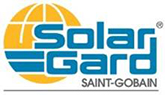 Solar Gard is a product of Saint-Gobain, a company that boasts a long history originating from the Royal Mirror-Glass Factory founded in France in1665 and that contributes to energy saving and environmental protection as a global leader in the living environment and architecture markets.
The Solar Gard in principle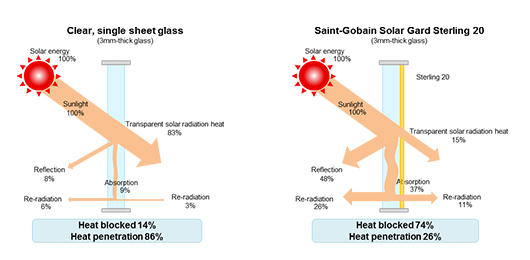 Features1: Lower heat penetration saves energy
Lower heat penetration lowers indoor temperature reducing the load on air conditioners, which saves energy.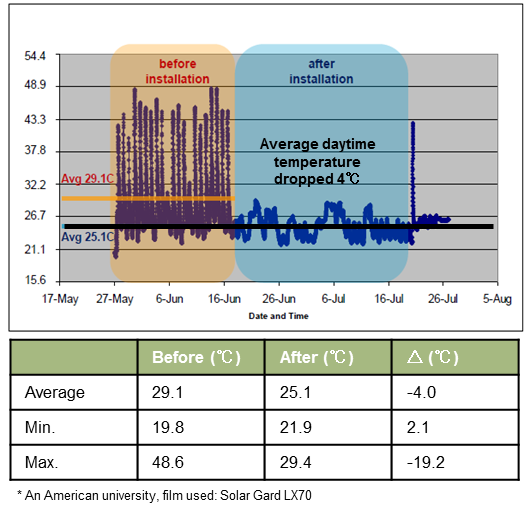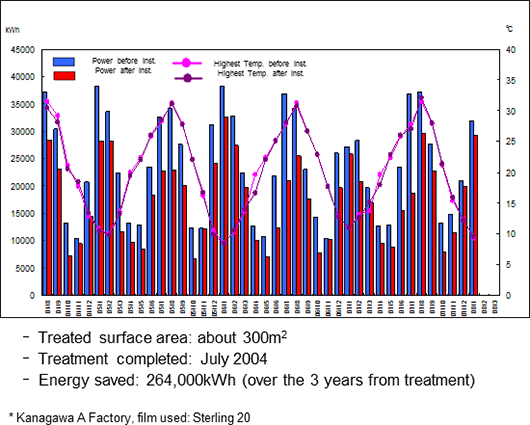 Features2: Shatter prevention function
GSA Blast test results(The US General Services Administration)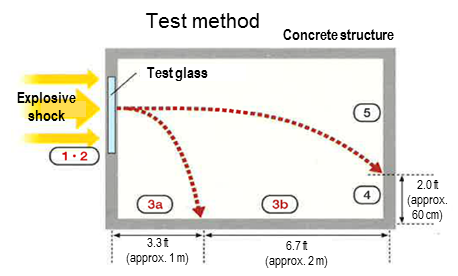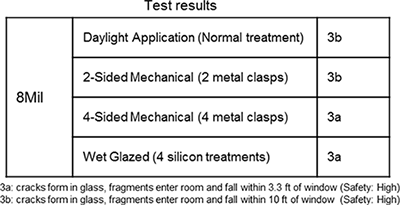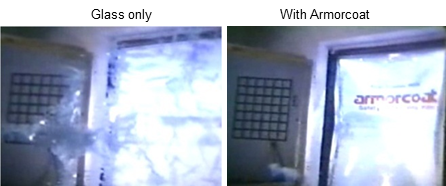 The Armorcoat series is designed for shatter prevention and has a wide ranging lineup from 2 mil (50μm PET film ) to crime prevention grade 14 mil (350μm PET film ). Being a highly reliable product with a proven track record, the 8 mil clear (200μm PET film) is widely used by government agencies around the world as a countermeasure for explosion terrorism.
Features3: Improving appearances and privacy protection

VICTORY V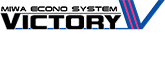 The ultimate compressor control system that saves even more energy with a new control program for the inverter compressor era.With over 20 years experience, and installations in over 950 locations, we meet your demands for, and eliminate your
Issues with inverter/air compressors
(1) Inverter/constant-speed compressor units operate by sensing pressure in the compressor.
(It's not possible to control the actual required pressure because line pressure is not sensed)
(2) With compressors operating in parallel, the load on the compressor closest to the air outlet is higher. (Load is uneven because air flows in the path of least resistance)
(3) With compressors operating in parallel, the loads on compressors are not fed back to one another. (This makes it impossible to reduced the number of operating devices)
What is Victory V?
Victory V senses all air compressor operations, maintains constant pressure and creates an optimal operating environment while saving more than 20% of energy used and preventing air leakage.

Features:
About 25% of air consumed by leakage. Low pressure to prevent leakage to help save energy.
* E.g. With 0.65Mpa 0.59Mpa (-0.1Mpa), 12% air leakage eliminated