Our Business
Reduce the energy for Air Conditioner/Chiller
Automatic Ball-type Heat Exchanger Cleaning System
Shower System For Air Conditioner Outdoor Machine
Scale and rust reduction system for cooling towers ANTI RUSTER
Automatic Ball-type Heat Exchanger Cleaning System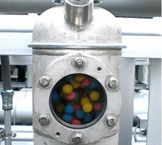 XAC is applied exclusively to condensers and heat exchangers with water tubeside. The Ball functions through the creation of a closed loop within the greater circulating water system. Within this closed loop sponge rubber balls are circulated, which by random selection flow through all tubes on a frequent basis, thereby maintaining optimum tubeside cleanliness.
What is "Automatic Ball-type Heat Exchanger Cleaner "?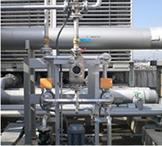 Automatic Ball-type Heat Exchanger Cleaner is a shell and tube heat exchanger cleaning up automatically.
By putting special sponge ball, 10 to 20 mm diameters into the pipeline shell and tube heat exchanger. After that the cooling water (coolant) processes will flowed and transported carbon through the pipe then cleaned it up automatically.
Features1: Energy-Saving
The former and latest machinery cleaning always keeps cleaning repeatedly, but it still results in dirt accumulation and low performance while the machine is waiting for the next cleaning. Therefore, XAC installation be cleaned up the heat exchanger automatically while the machine is running away. It seems that XAC installation can reduce dirt accumulation, low performance, and energy saving.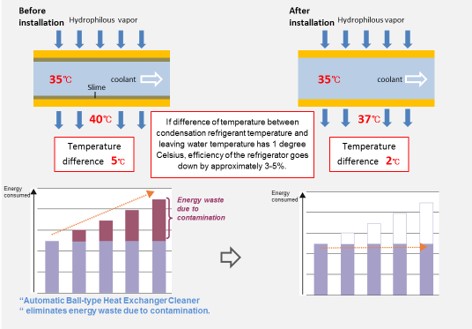 Features2: Automatic cleaning
Once the machine is already installed XAC, the system will automatically cleaned during operation without taking care or controlling.
*the more dirty condenser, the more loss of pressure coolant. it can be seen that XAC installation. But it can be much cleaner up the machine better than not installing XAC
Features3: Prevent corrosion problems - extend equipment lifespan
Contaminant buildup on heat exchanger tube is a cause of corrosion troubles.
Because " Automatic Ball-type Heat Exchanger Cleaner " reduces the risk of corrosion due to deposits on the tube, it also extends the working life of the equipment.

Features4: Maintenance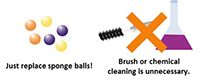 Prevents damage due to chemical or brush cleaning (just replace the sponge balls at the appropriate time) and can reduce the cost of maintenance effectively
* In some case, chemical or brush cleaning is necessary.
Features5: Unrestrained Layout
The layout setting can be chosen and designed by consumers even though there are limited areas or spaces.
Multi-specification for refrigeration 2 units up to 6 units with 1 system is possible.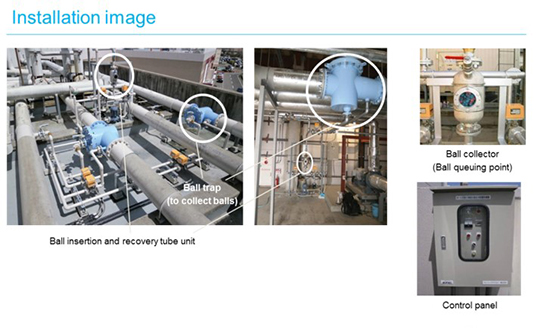 Features6: Existing installations

Shower System For Air Conditioner Outdoor Machine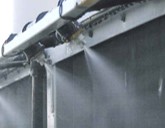 Outdoor shower system is use to reduce the heat of the air conditioner and cooling machine. The cost of power consumption will decrease effectively and longer life span for the air conditioner.
Features1: Mechanical protection by using Reverse Osmosis water (RO)
RO water is used for cleaning the machine in order to remove rust and prevent erosion-corrosion and does not damage the machine.
*Reverse Osmosis water (RO): can remove many types of ions,, bacteria, virus , pathogenic microbe from solutions (widely used in purifying water)
Features2: Showering nozzles
Specialized nozzles selected for showering efficiency with installation requirements.
Features3: Efficient control
・Control for temperature requirements
・Showering level control with changes in outside temperature
・Showering suppression function when rainy (optional with some devices)
・Showering with weekly timer (optional with some devices)
Aluminum fin condition after got sprinkled
| Aluminum fin condition after showering with normal water | Aluminum fin condition after showering with RO water | |
| --- | --- | --- |
| | | |
| Aluminum fin will be blocked | Aluminum fin will not change. | No adhesion of impurities on aluminum fin watering by Shower System for 3 years. |
Scale and rust reduction system for cooling towers ANTI RUSTER
Anti ruster is an electrolysis device that uses modulated high-frequency power. This puts acidic water into the opposite reduced state to put the water into a favorable super-saturated state with active hydrogen covered in negatively-charged electrons so that scale and dirt can be thoroughly collected with an electrode filter.
Features1:
Water molecule clusters are split, which increases their surface area, making it easier for the water to dissolve substances. When the H2O clusters are smallest, they rotate and collide 100 billion times per second in what is known as "Brownian motion." This keeps on dissolving and washing the scale and dirt in piping and heat exchangers.
Features2:
The high frequency splits the water into its hydrogen and oxygen constituents, which produces antioxidant electrons. In other words, water full of negative ions is created, which is highly effective against rust.

Features3:
Well-conditioned water entails stable generation of active hydrogen, which (1) has strong antioxidant effects, (2) has rectilinearity effective for descaling, (3) eliminates organic toxicity, (4) deodorizes, and (5) is germicidal.
Features4:
Scale dissolved in water is recrystallized at the electrode cover for collection and removal.